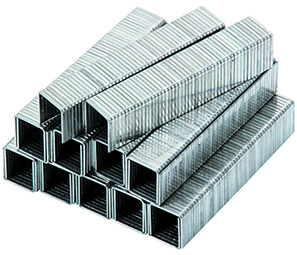 BECAUSE STAPLES WILL ALWAYS BE A STAPLE
Who would have thought that a narrow piece of metal folded to create two prongs would prove so vital? Hartman started with staples in 1948, but we didn't stop there. Today we carry the heavy-duty staples for pallets, cartons, masonry, and roofing, as well as fine-wire staples for furniture, upholstery, and other delicate applications. Whatever you need to secure, we have the staples. Contact your Hartman representative for all of your stapling needs.
Contact a Hartman representative for more information.