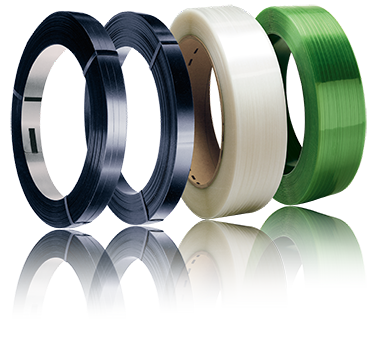 THIN, STRONG, AND STRAPPING
They've been rolling steel since BCE and they're still doing it – only now the process is faster and the final product is thinner and stronger. When you need to secure a load of concrete – steel strapping is one option. If you just need to secure a pallet of corrugated paperboard or other softer material, go for poly strapping.
Contact Hartman, tell us your application, and we can direct you to the correct strapping for your needs.